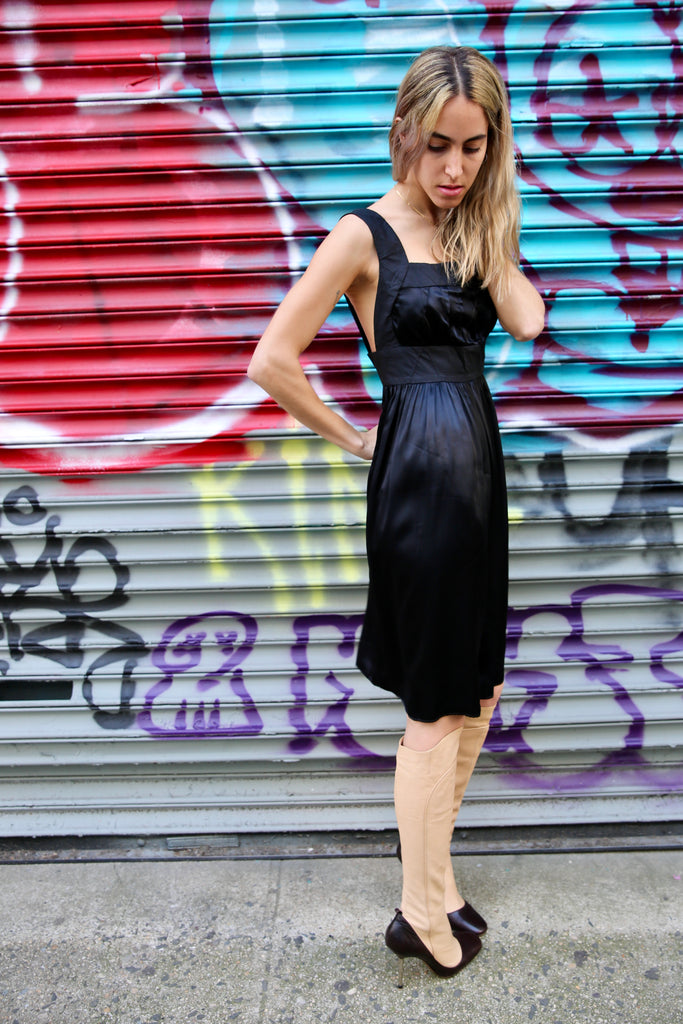 1990s-2000s GF Ferré Satiny Bib-front, Scoop-back Dress
$ 425.00
Beautiful and flattering bib-front with checkered stitching and scoop sides and back by the designer's designer Gianfranco Ferré. Excellent condition.
Viscose and Cotton, Made in Italy, Dry Clean Only, Tag Size 26/40
Measurements: Bust: 34", Waist: Open up to 35", Hips: Open up to 40", Length: 38", Fits a Small Size
Model Tuni Betesh is approximately 5'5", 105 lbs.