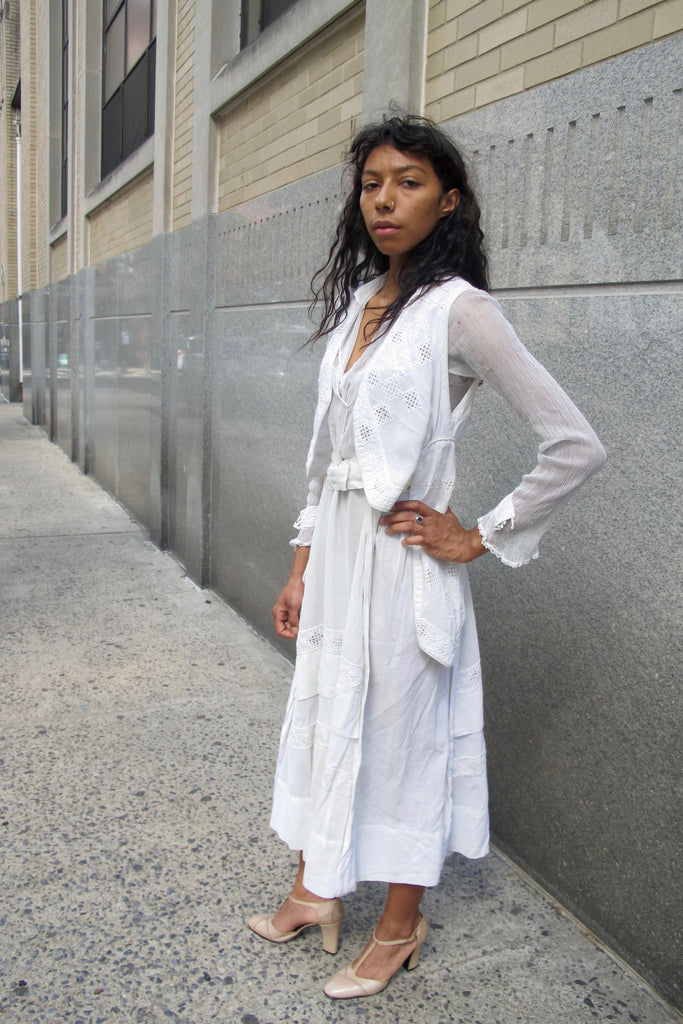 Edwardian Tulle and Lace Vest Dress
$ 175.00
Very unique piece: the vest and skirt are a woven linen-like cloth with lacework inlays. The sleeves and upper bodice are made of tulle. 
Condition is very good for an Edwardian piece, with some small holes in tulle.
Measurements:  14" across chest, 12" across waist, 19" across hips (widest point), 22" sleeve length, 46" length.  Size is approximately x-small. 
Model is approximately 5' 5", 110 lbs. 
Shoes available for sale elsewhere on site.