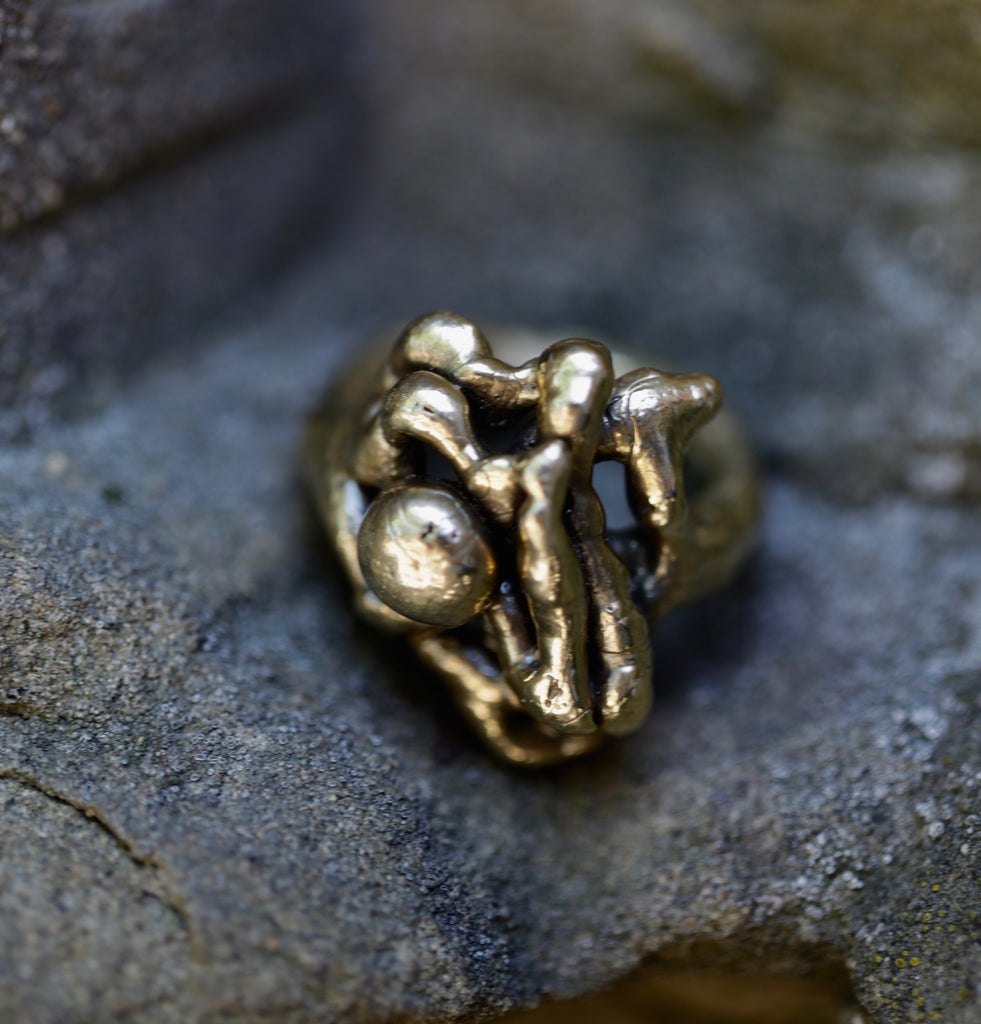 Fiona: Brutalist-Inspired Figural Brass Ring
$ 148.00
Brutalist-inspired ring with organic shapes suggestive of the intertwined limbs of a human figure.
Fiona is one of two limited-edition rings that I made based on a pair of vintage rings that I personally own and wear.  For years people constantly noticed and complimented me on both rings so I decided to investigate remaking them. I spent a lot of time researching methods, local artisans and materials to recreate the rings in a way that came as close to the look and spirit of the original pieces as possible. In addition, these rings have been individually hand-finished by me to achieve an antiqued patina with just the right amount of depth and shine.
Persephone, the larger frond ring that appears in some of the photos is the second of the two rings that were made and is the perfect companion piece to this one.
Fiona is made in size 6 and is available in non-tarnishing brass.
If you would like to order it in a different size or metal, please send us a message with your specific request.
All photos by Juliet Ellis.