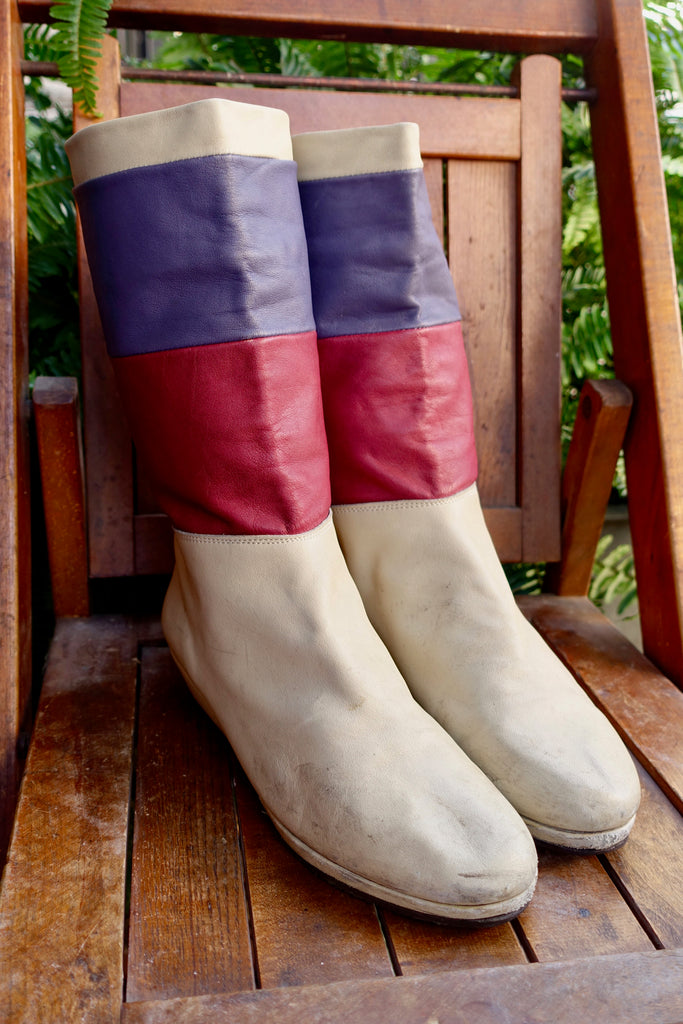 1980's Striped Top Boots
$ 195.00
1980's boots in a great colorway - cream with a maroon and blue wide band at top.  Boots have a slight wedge heel.  Made of leather.
In good vintage condition, there are scuffs and marks on the white part of the boot around heels and toes which could be polished. The bottoms looks quite new and were probably replaced recently. 
Measurements: 9 3/8" long x 3" wide x 11 1/2" tall. The wedge heal at the highest point in the back is 1 1/4 inches high.