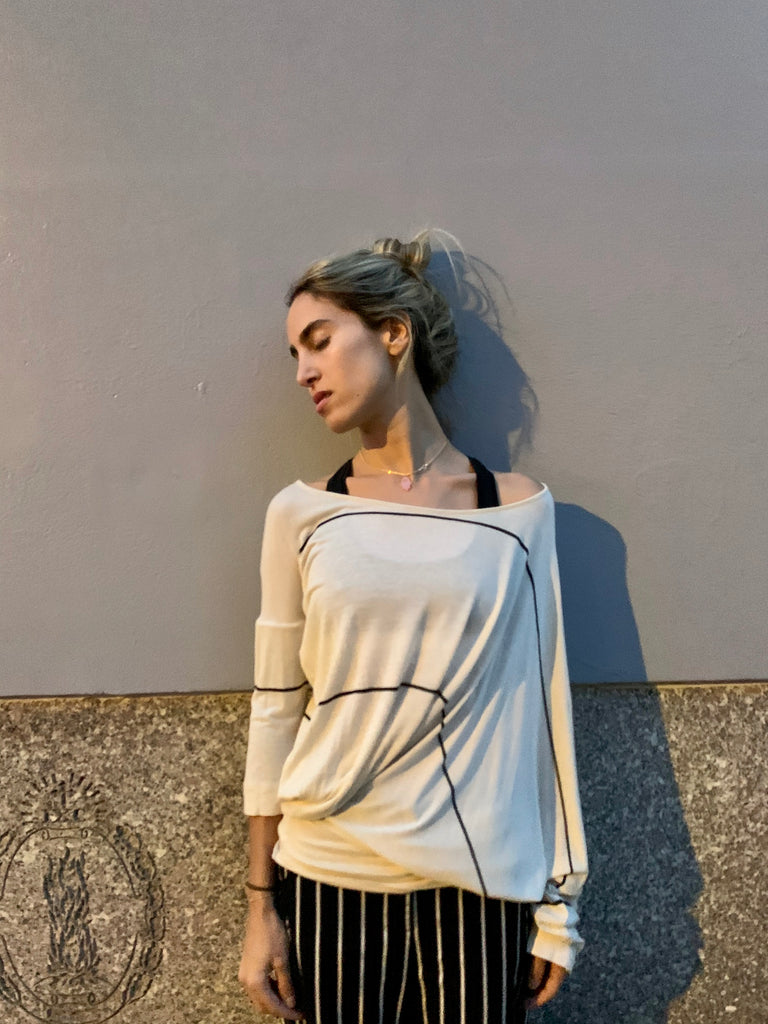 1980s Vivienne Westwood Anglomania Striped Top
Sold Out
The draping construction on this top with the black graphic lines forms an upside down 3D L shape in the front and almost acnautilus shell shape in the back. Easy, elegant top in thin drapey fabric. Tag Size M. Great Vintage Condition.
Fabric is a thin cotton or cotton/synthetic mix
Measurements: Bust: Up to 36", Waist: 38", Length: 35"

Model Tuni Betesh is approximately 5'5", 105 lbs.