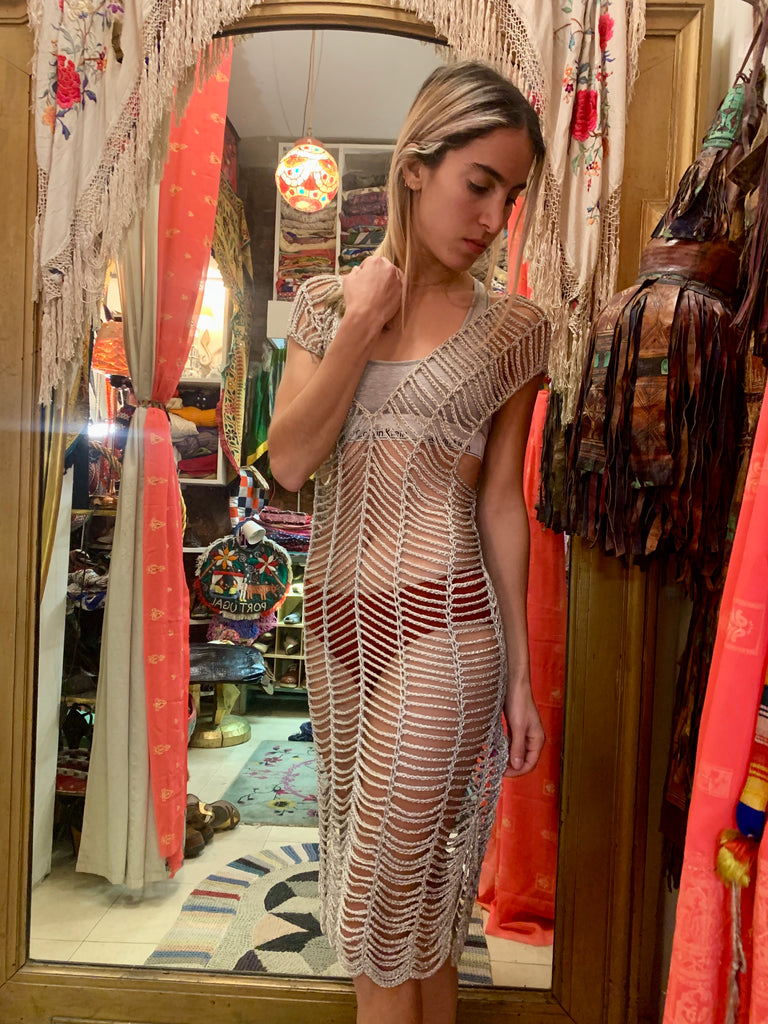 1990s-2000s Issey Miyake Silver Net Dress - SOLD
Sold Out
Issey Miyake silver metallic thread dress. Dress it up it up over a slip or dress it down with layers. Dates from the 90's to early 2000's. Excellent Condition.
90% Rayon, 10% Nylon. Made in Japan. Dry Clean Only. Tag Size is 3.
Measurements: Bust: 30" (unstretched) 38" (fully stretched), Waist: 26-32", Hips: 32-36", Top to Bottom: 43". Fits a small to medium size.
Model Tuni Betesh is approximately 5'5", 105 lbs.