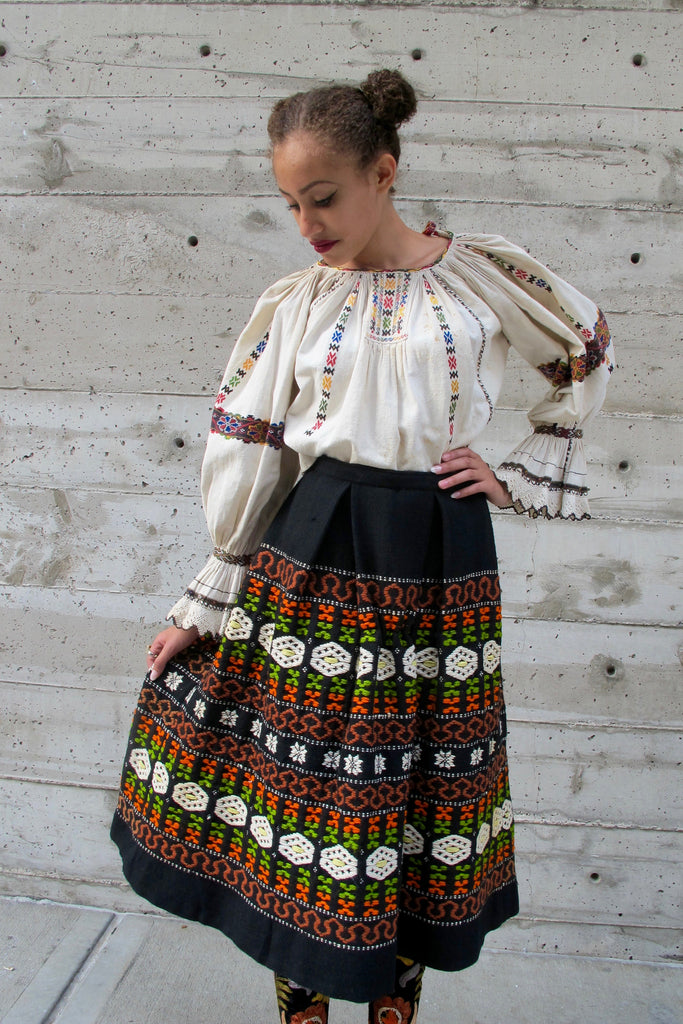 Embroidered Wool Skirt - SOLD
Sold Out
Almost nubby thick wool woven skirt with pleating. Beautiful embroidery that reflects old-world sensibilities. No label. Not lined.
Excellent vintage condition with no known defects.
Measurements: 14" across waist, 32" length, open hips due to pleating. Approximately a size small to medium.
The model is approximately 5' 8", 100 lbs.