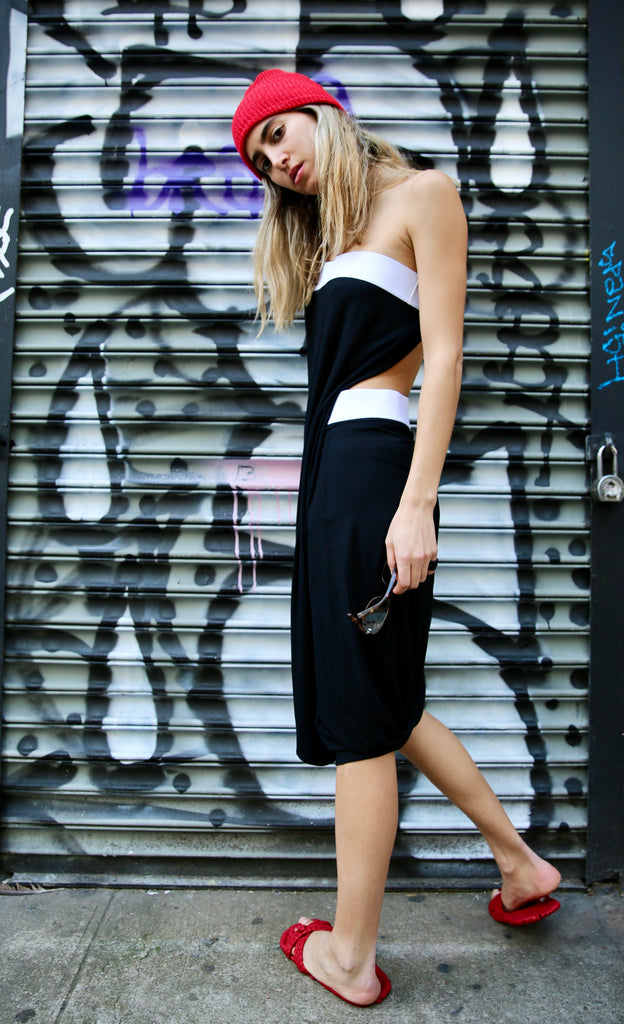 1990s-2000s Maison Martin Margiela Black and White Strap Dress
Sold Out
Super chic and effortless backless strapless dress with white bands and black jersey by Maison Martin Margiela. Old label with the blank band and white stitching. Cool, functional and modern dress.
No Garment Tags - Feels like Viscose and Elastic. Made in Italy, Dry Clean Only
Measurements: Bust: 30-36" (unstretched/fully stretched), Waist: 28 - 36", Hips: Up to 40", Length is variable depending on placement of bands. 
Model Tuni Betesh is approximately 5'5", 105 lbs.