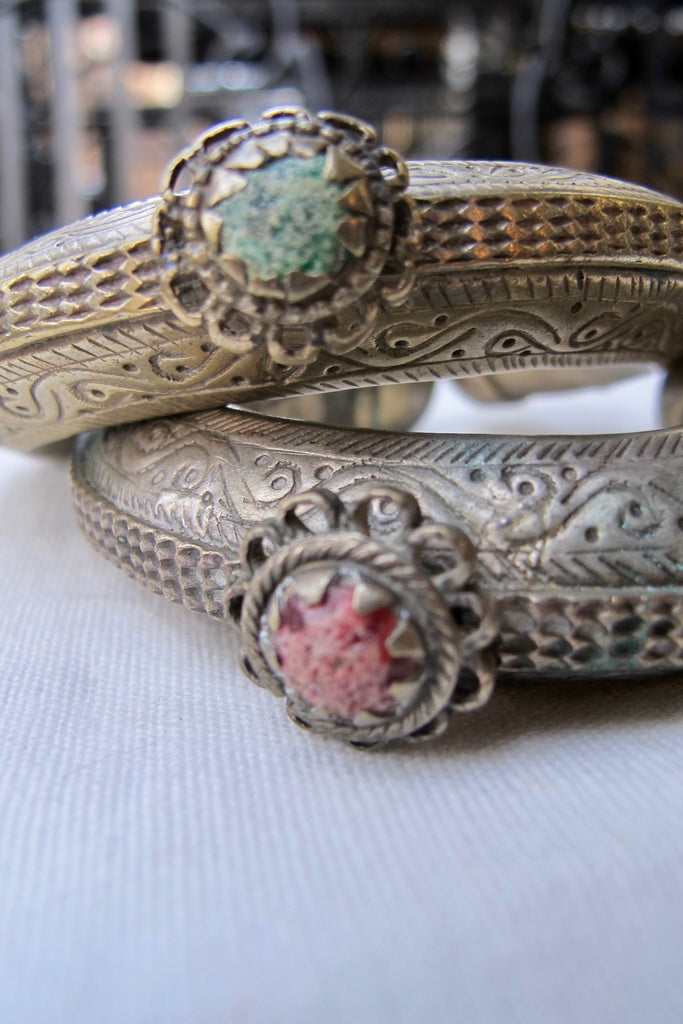 Afghani Silver/Brass Bangles - SOLD
Sold Out
These engraved cuffs are beautiful examples of Afghani tribal jewelry. Material is probably a composite of silver and brass, adornments are a mixture of stones and glass.  Bracelets make a rattling sound when you shake them, which was traditionally meant to ward off evil spirits.  Two are available, one with red stones and one with pale green/red stones.  Please specify which color you prefer when checking out. Or if you would like both, contact me directly for a special price.
They are made for smaller sized wrists and must be turned sideways to be put on and then turned. 
Has vintage wear typical of an item of this age.  See photos for details.
Measurements: 2.25" inside diameter, 3.5" outside diameter.