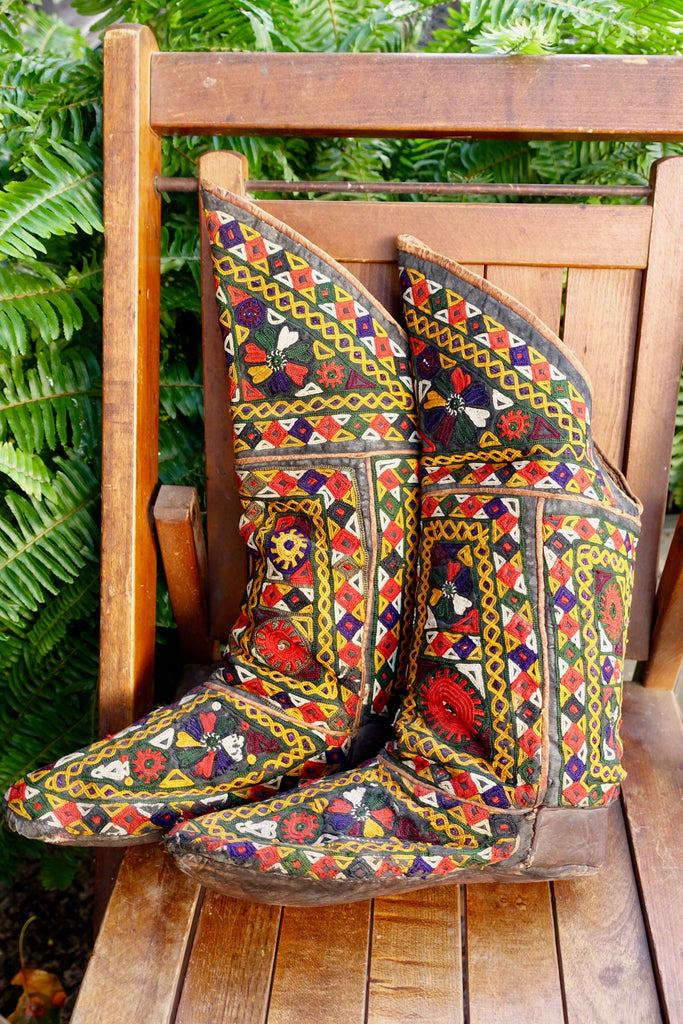 Afghani Multi-Colored Embroidered Boots - SOLD
Sold Out
Beautiful Afghani boots with embroidery and tiny mirrors.  They are meant to be pulled on and have soft leather soles.
In good vintage condition, there is some wear to leather and they would need soles added to be worn outside. See listing for another pair in different colors and larger size.
Measurements:  9.5" length, 4 1/4" at widest point, 14 1/4" total shoe height (shaft).  Fits a modern size 7 1/2 .