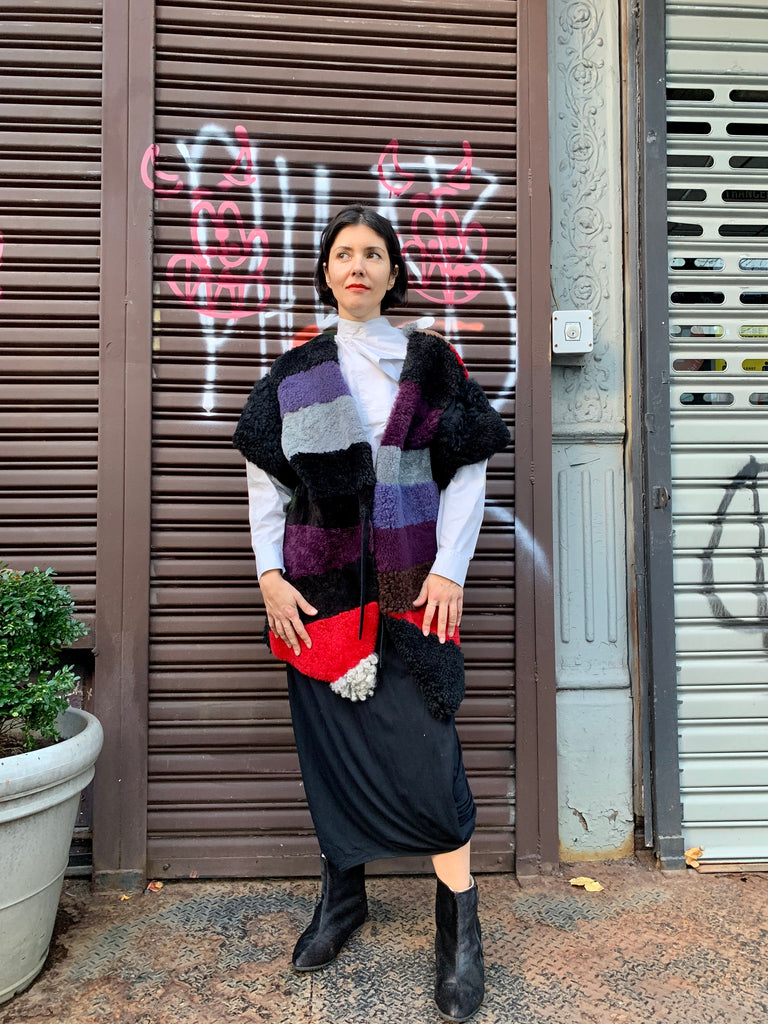 1990s-2000s Patchwork Dyed Sheepskin Vest
$ 525.00
Striking patchwork vest with leather tie closure - great for a top layer. Label is not readable. Very stylish one-of-a-kind piece. Dates from the 1990's to early 2000's. Excellent Condition.
100% Sheepskin. Professional Leather Clean Only
Measurements: Bust: 38-40", Top to Bottom: 29", Waist: Open, Top to Bottom: 29", Best Fits Size Medium to Large. 
Model Marcella Albuquerque is 5' 2", 112 lbs.