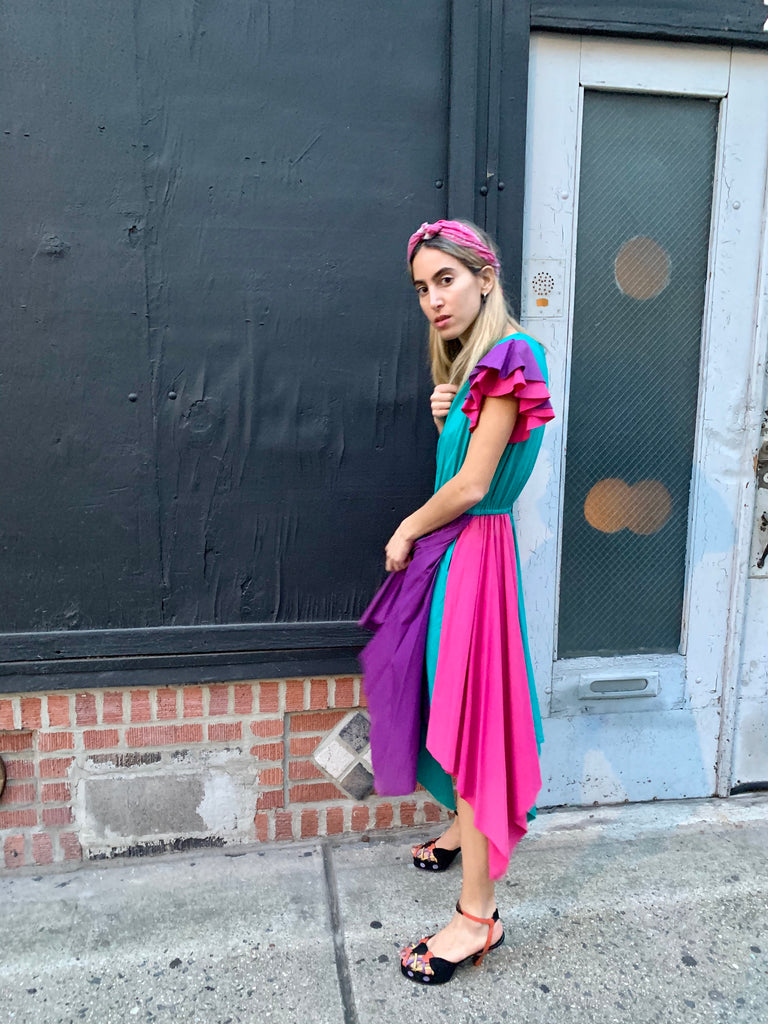 1980's Giorgio Sant' Angelo Multi-color Marger-parts Panel Dress - SOLD
Sold Out
Fun, colourful multi-color panel dress with ruffled sleeves and a bit of spring May Day Festival vibe. Designed by the cult darling of the fashion world, Giorgio Sant' Angelo. Dates from the early 1980's.
100% Cotton. Dry Clean Only. Tag Size 6
Measurements: Bust: 36", Elastic Waist: 24" (Unstretched,) 36" (Fully Stretched,) Hips: 36", Top to Bottom: 48"
Model Tuni Betesh is approximately 5'5", 105 lbs.