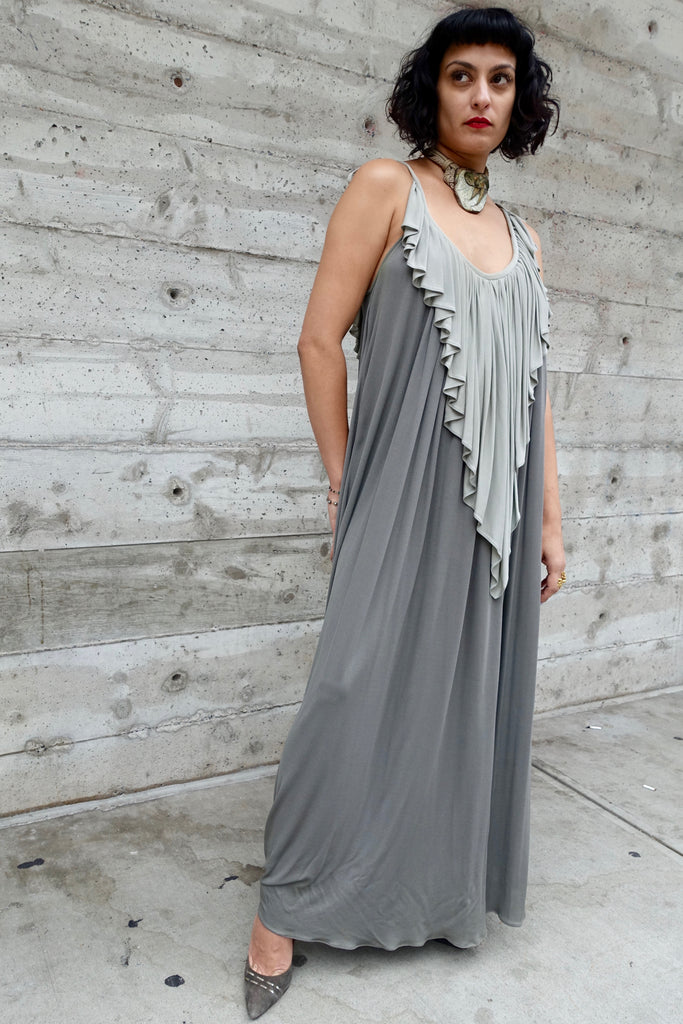 1970's Quorum Gray Ruffle Dress - SOLD
Sold Out
Unusual designer dress by Quorum, a 1960s/70s boutique that Ossie Clark designed for. Dress is viscose and has a dramatic lighter grey ruffle on front and back.  Length and neckline can be adjusted by changing length of straps.  
Dress is in great vintage condition with no visible flaws.
Measurements:  24" across chest (when stretched out), 45" across waist area (when stretched out), 56" length (can be adjusted a bit longer and short with different strap tying). Fits estimated size 6-8, it has a lot of room due to open draped fabric.
Model is approximately 5' 4", 115 lbs.