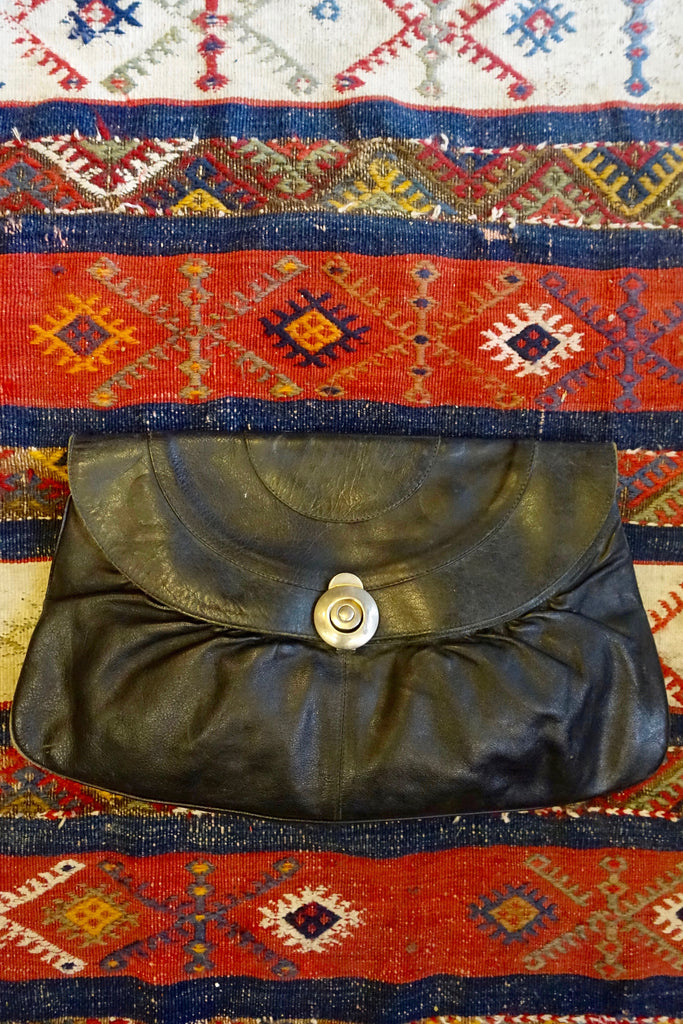 1960/1970's European Black Leather Clutch - SOLD
Sold Out
Oversized black leather clutch with stitched details and great clasp, probably European. Thick but very supple leather.
Leather is in great condition -the piping edges are a bit worn in places and the metal finish on the clasp is a bit worn off.  There is a split in the velvet lining and some lining discoloration.
Measurements: 10" height, 17" width.