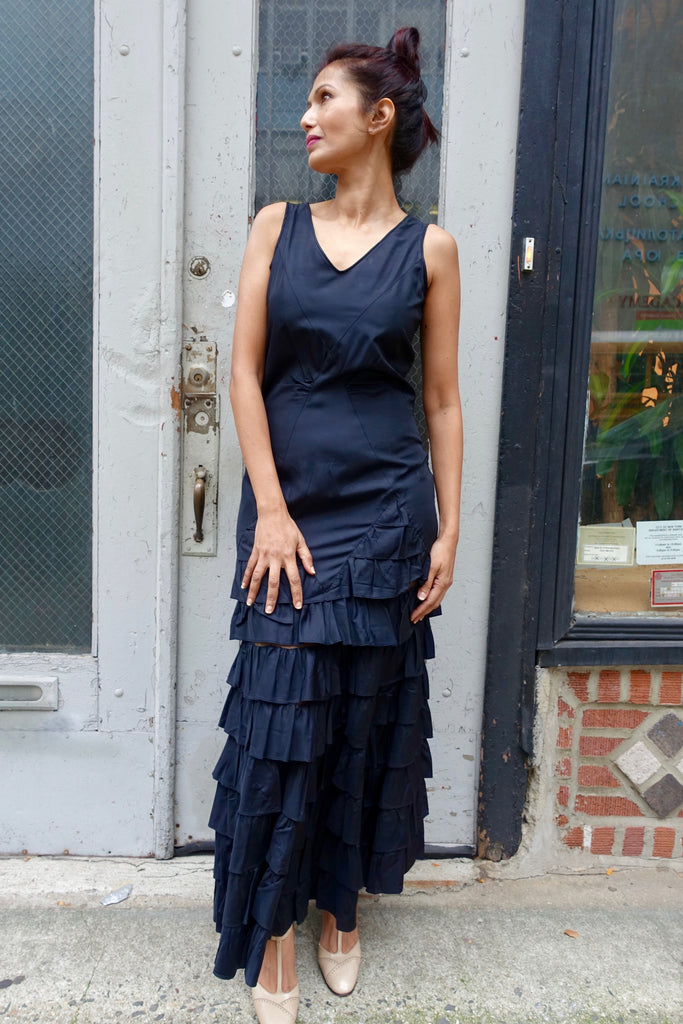 1930's Black Ruffle Gown - SOLD
Sold Out
Elegant 1930s gown with row after row of flouncy ruffles on the skirt.  Dress is made of taffeta and net.
Dress is in great condition with no visible flaws.
Measurements: 17" across chest, 15" across waist, 55" total length.  Fits estimated size 4-6.
Model is approximately 5' 7", 130 lbs.