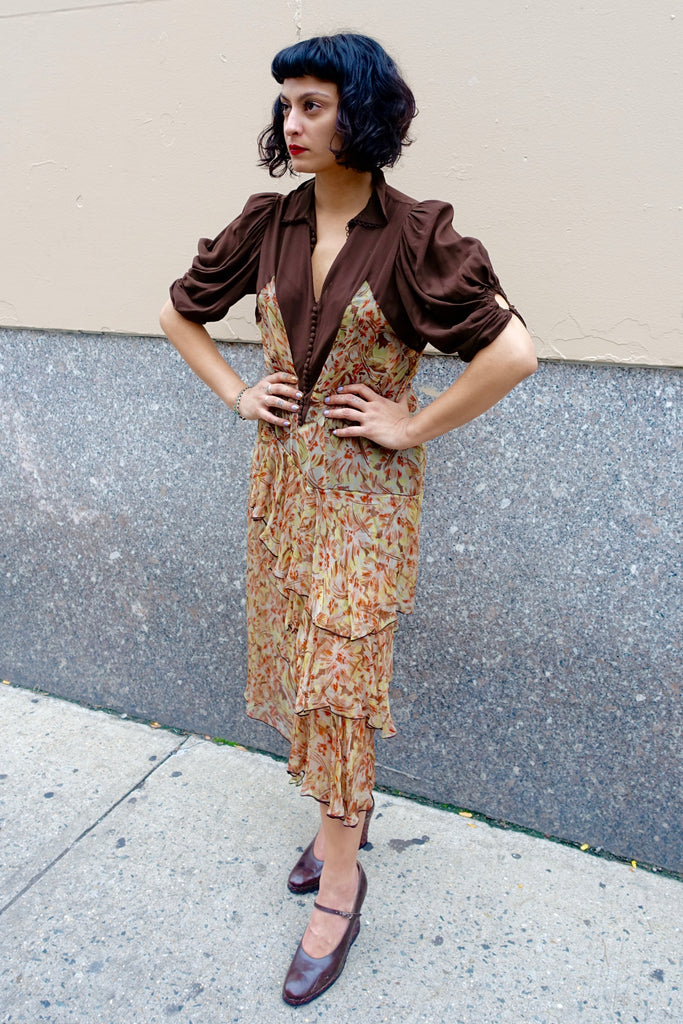 1930's-40's Brown Silk Crepe Dress - SOLD
Sold Out
Late 1930s/early 1940s sheer dress with strong shoulders, it buttons down the front and skirt has 3 diagonal tiers of ruffles.  Sleeves are very unusual with interesting gathered details by cuff.  Material is silk crepe with an abstract floral print.
Dress is in great condition for age but has a few small tears and holes, generally easily repairable.
Measurements:  21" across chest, 16" across waist, 45" length.  Fits estimated size 4.
Model is approximately 5' 4", 115 lbs.  
Brown wedges available elsewhere on site.