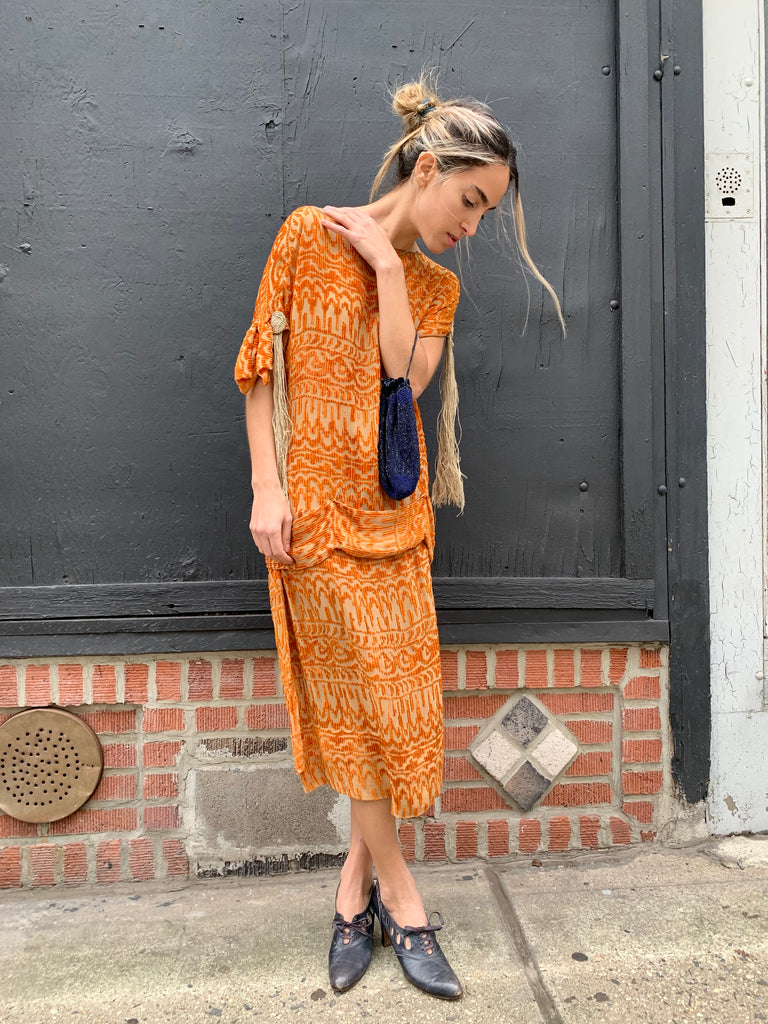 1920's Burnt Orange Velvet Silk Dress with Tassels
Sold Out
Amazing relic from the Roaring 20's - beautiful dress in incredibly good and wearable condition.  There are some small but very well done repairs to silk in a few areas.
100% Silk, Origins Unknown, Gentle Handwash in Cool Water or Dry Clean. Fits Small to Medium
Measurements: Bust: 45", Waist: 38", Hips:  36", Top to Bottom:  41"
Model Tuni Betesh is approximately 5'5", 105 lbs.