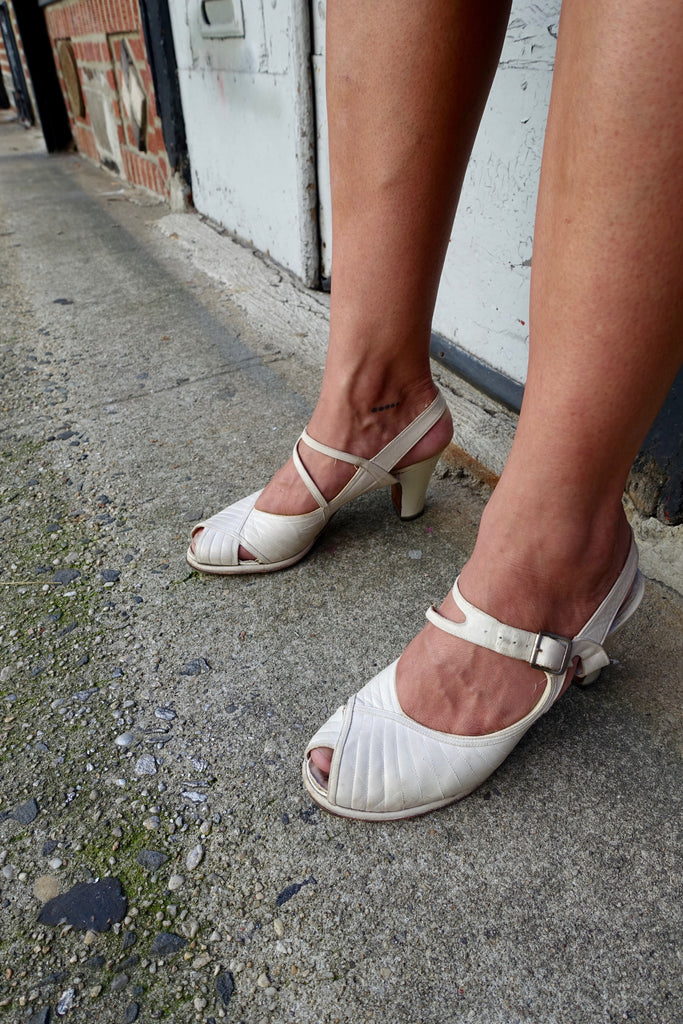 1920's-30's White Tap Heels
$ 125.00
Great early American design white sandals that are strappy with a small heel and taps on the toes.  They are sling backs with stitched quilting and a tiny peep toe.
They have typical vintage wear:  some scratches and marks, worn soles. See photos for details.
Measurements:  10" length, 3.25" at widest point, 3" heel height.  Fit a modern size 7-7.5.