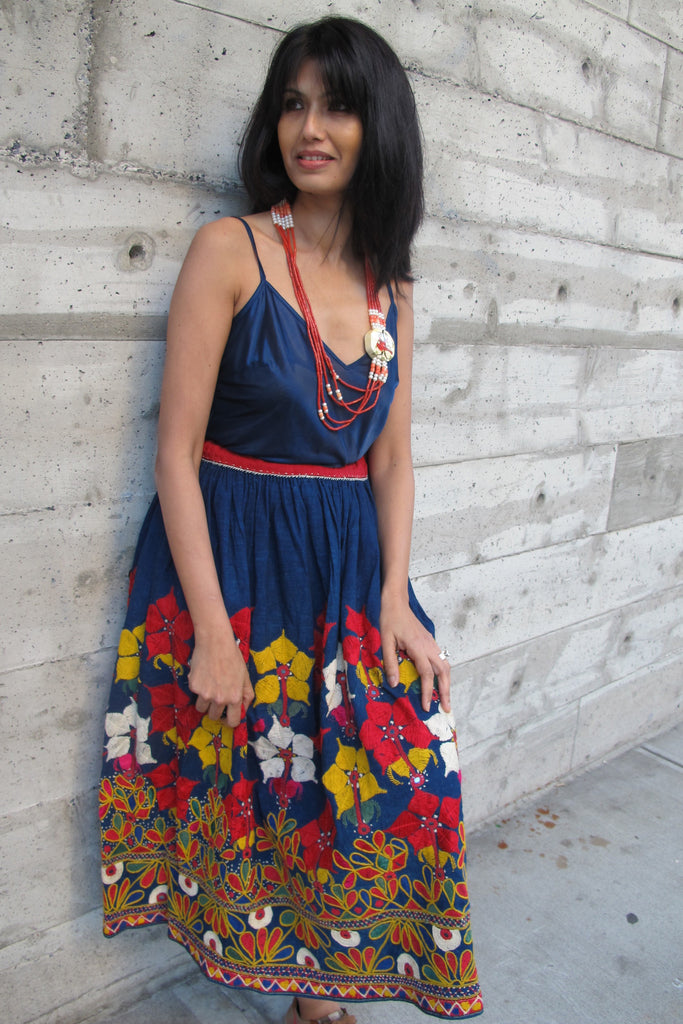 1960's Banjara Hand-Embroidered Tribal Skirt
$ 195.00
Hand embroidered flowers and decorative flourishes on woven indigo-dyed cotton skirt. Vibrant colors and beautiful handiwork from the Banjara Tribe of the Rajasthan Desert in Central India.

Excellent vintage condition with no known defects.
Measurements: 15" across waist (drawstring waist can be pulled in considerably), 30" across hips (very wide due to gathers), 32" total length. Approximately a size small to medium.
Model is approximately 5' 7", 130 lbs.